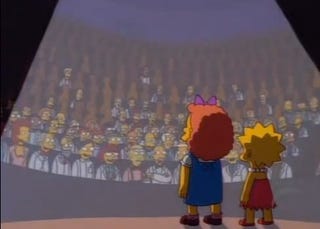 1. She makes good points, but she's not a very good speaker; LET'S NOT LISTEN.
2. She's right, but she doesn't go far enough or solve the entire problem with one YouTube video; LET'S NOT LISTEN.
3. She's funny looking; LET'S NOT LISTEN.
4. I just thought of one statistically insignificant counterexample; LET'S NOT LISTEN.
5. She won't allow comments from her horde of hate-filled trolls; that's craven, which is a word I learned from Game of Thrones. LET'S NOT LISTEN.
6. Why talk about sexism against women, when sexism against men is just as much—if not more— of a problem? I can prove it: one time, my female boss was mean to me! LET'S NOT LISTEN.
7. She should go make some games that feature better female characters, even though she's not a game designer. LET'S NOT LISTEN.
8. The "damsel in distress" trope isn't sexist because sometimes men (who are naturally physically stronger) NEED to save women (who naturally get kidnapped more often) IN REAL LIFE. Also, calling women bitches isn't bad, because some women ARE bitches. LET'S NOT LISTEN.
9. I'm super feminist, but I don't like her because she makes "feminism" into something confrontational and critical and active; LET'S NOT LISTEN.
10. WHAT FOREST? ALL I SEE ARE SOME TREES. LET'S NOT LISTEN.